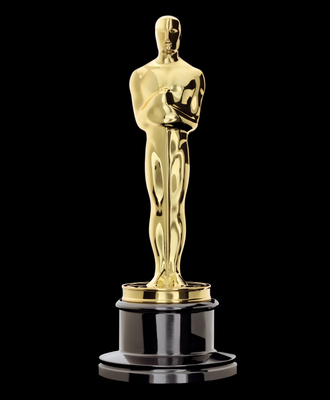 I'm giving out "Oscars" to my friends.
Freinds with everyone: Nominated: Tori, Jessica, Amara, Alex or Tyler...
AND THE OSCAR GOES TO: Jessica. Therer is no one this girl isn't friends with. Even if she secretly hates them, she'll be kind, caring and won't say anything mean to them.
Kindest: Nominated: Jessica, Tori, Sam, Niamh...
AND THE OSCAR GOES TO: Sam. But Niamh and Tori deserve some recognition too. A fight between the three of them would go something like this:
Tori: I hate you!
Sam: I hate you more!
Tori: Oh! Sorry! That was mean! I should'nt have said that!
Niamh: Oh my! Why are you fighting? We should all be friends!
We came up with that verdict at lunch the other day.
Most Generous: Nominated: Katie, Tori, Jessica, Kayla, Amara
AND THE OSCAR GOES TO: Katie, "Hey, do any of you guys need food? My dad packed too much, so if you guys want some, go ahead!"
I really want to say a VERY VERY VERY VERY VERY VERY VERY VERY VERY VERY VERY VERY sincere thank you to Mrs. C. She does not even know me, and she sent me $100 for my trip to Russia. If *un-named persons* birthday raises all that she expects, I'll have over $800! Thank you sososososososososososososososososo much! Its amazing how mant people have just given me money! I'm thanking everyone who has contributed to my fundraising right now! If it were'nt for you guys, I would'nt be going soon! And for those of you who have not given money, Thank you for your time and care and words of encouragement! As the Beatles once said "Can't buy me love! No, no, no no!".
Which leads me to my next topic.
All you need is love! Doo doo doo doo doo!
And it's true. What would this world be without love? Let me tell you, a desolate wasteland filled with pain, suffering, and too many orphans to count. The parents could be alive somewhere, but with no love, why would the parents want to stay with their kids?
Beacuse of love, so many children have homes. Think for a minute. Where would you be right now if your mom gave birth to you, and then left you? Just think. I can tell you one thing, you would not be wherever you are right now. You would be on the streets, or working long hours with minimum wage. All you've eaten today was some cereal that you bought from a grossery store, possibly out of date. If you were lucky enough to have a house, you would have no heat, no hot water. So many things that we take for granted, gone. Even with love, more than 25% of this world lives like this. List 10 things you did today, that someone out there does not have, that you could have given up, or gone without.
1.Took a shower
2. Went out to dinner
3. Watched T.V.
4. Typed here
5. Drank clean water.
and so much more that I can't list off the top of my head. The unfortunate people, when I see someone who is either homeless, neglected or just plain lonely, I wonder if anybody loves them, and If not, what their life would be like if someone loved them. Don't you ever wonder that?
"Ahh, look at all the lonely people,
where do they all come from?"
The distance is small;
Though they are worlds apart...